Exceptional Plumbing Service.
No Exceptions.
Looking for a plumber in the tristate that you can trust? Look no further than Schlueter Plumbing for the best plumbing services in Cincinnati!
We provide top quality professional plumbing services in Cincinnati for residential and commercial. When only the best will do, give Schlueter Plumbing a call, we're here to help. We cover 12 areas in the Cincinnati area and provide sewer repair, sewer lining maintenance, water heater repair/ installation, trenchless water services, sewer camera inspection, and other plumbing services.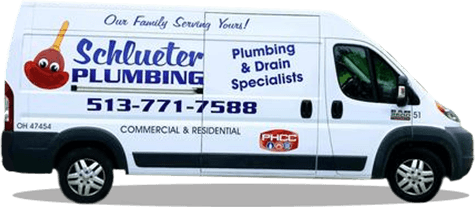 Water Heater Repair/Installation
Drain Cleaning in Cincinnati, OH
Trenchless Sewer Line Repair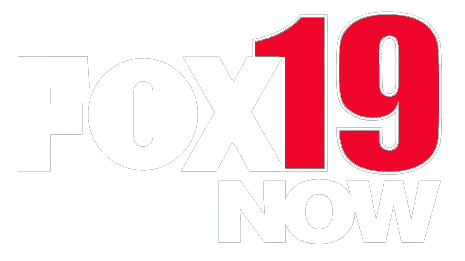 Prevent Plumbing Disasters
most common plumbing mistakes
Ryan provided outstanding service as he repaired a shower and installed 3 toilets. He cleaned everything up, and was even able to finish the job for less than the original estimate. We appreciated his transparency and work ethic. We told my 80+ year-old mother that this was a plumber she could trust. She called the next week and agreed that this is a company you can rely on. Thank you, Schleuter Plumbing!
Theresa Bosse


September 5, 2023
We've been using Schlueter Plumbing for the last 4 years. Nate and his crew have always been very informative with all of our repairs. Their quality and customer service are second to none!
Dustin Svenkerud


August 30, 2023
This was our first experience with Schlueter Plumbing, and it started out well: they answered their phone! This already set them apart from others we've called haha. Got a good feeling from the person on the phone, and again when the actual person showed up at the door (I think we got Robert to do the job?) He got his tape measure out and looked everything over and quickly had a quote ready for us. Even better, he could go grab everything, return, and do the entire job that afternoon! He worked really hard for us, as there were of course some complications in our hundred-year-old house. End of the day, it was all finished, we have had no troubles, and we have found our new Cincinnati plumbers finally!
Peter


August 22, 2023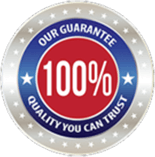 We guarantee that you will be 100% satisfied with our service. If you're not completely satisfied, we'll ensure that we will work with you to solve your plumbing problems.
SCHEDULE YOUR APPOINTMENT
Exceptional work starts with an exceptional team. If you're ready for a reliable career with a fun and friendly environment, we'd love to hear from you.