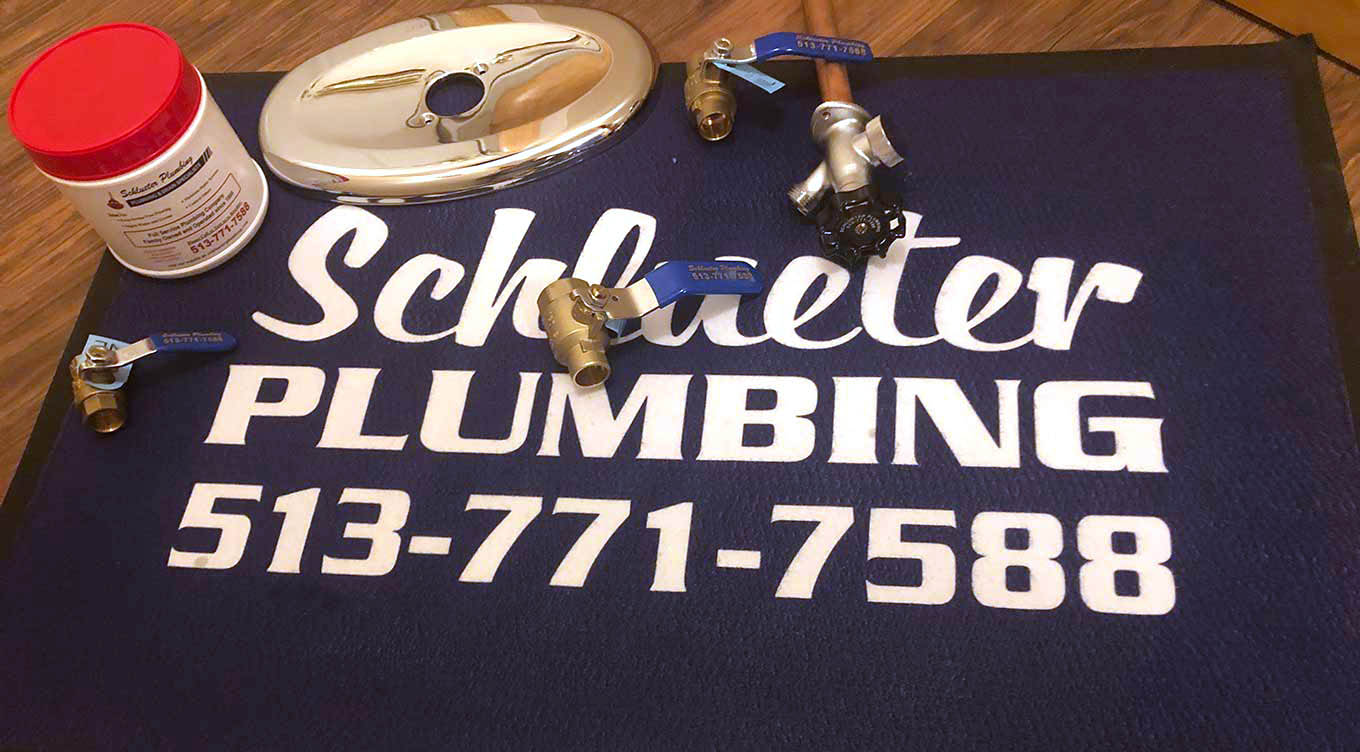 EXCEPTIONAL PLUMBING
SERVICE NO EXCEPTIONS ,
100% GUARANTEE
Looking for a plumber in the tristate that you can trust?
Look no further than Schlueter Plumbing for the best
plumbing services in Cincinnati!
CONTACT US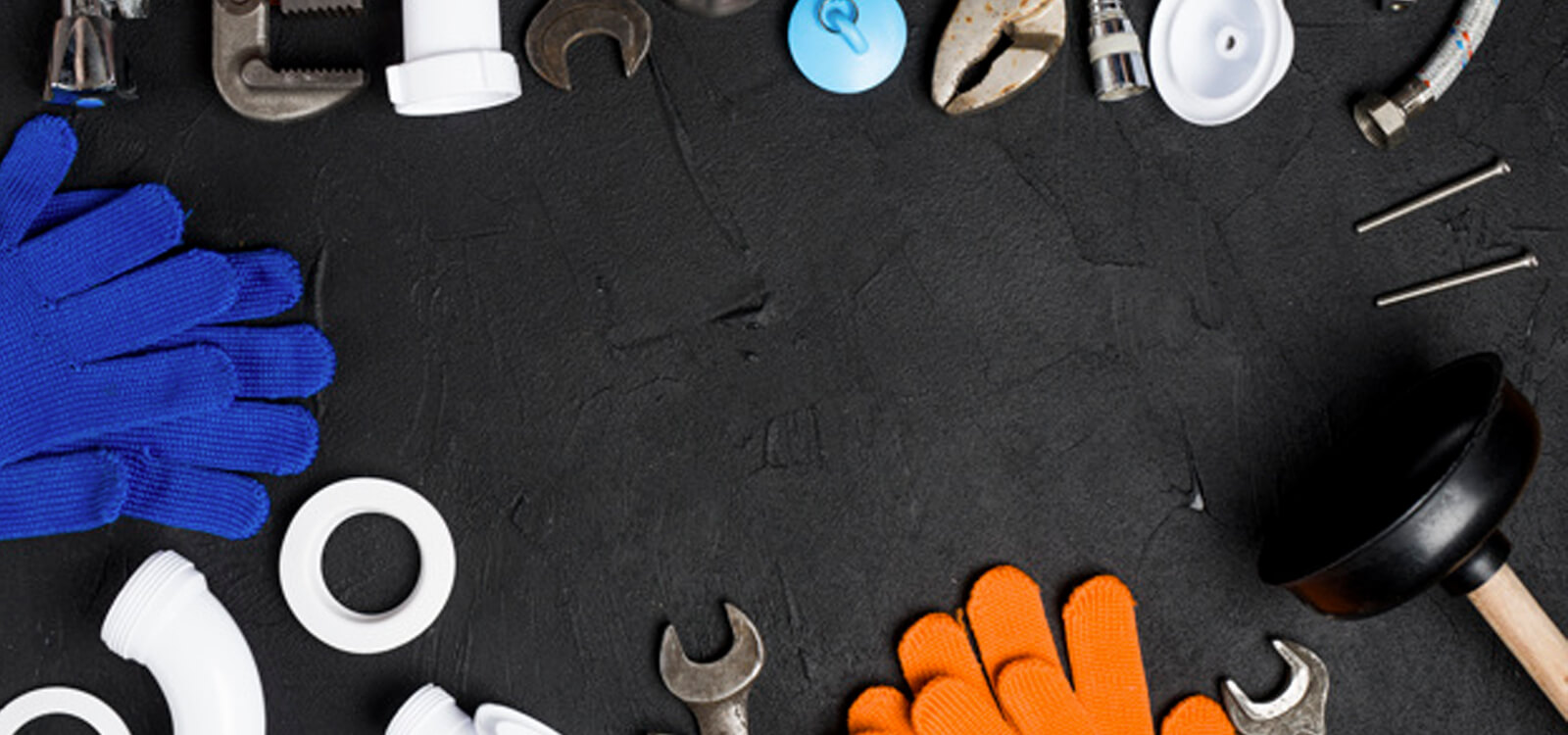 WE'RE GROWING!
JOIN OUR TEAM
Exceptional work starts with an exceptional team.
If you're ready for a reliable career with a fun and
friendly environment, we'd love to hear from you.
LEARN MORE
Why Choose SCHLUETER PLUMBING?
Our Honest & Friendly Certified Plumbing Specialists are Not Salespeople; Our Specialists Go Through a 5 Year Apprenticeship
Upfront Fair Pricing; We Charge by the Solution, Not by the Hour
Our Friendly Staff is Available to Take Your Calls Monday Thru Friday; We Return After Hour Calls ASAP
Fully Equipped Trucks with Premium Equipment to Tackle Any Plumbing Problem
Since 1956, We've Offered the Best Plumbing Services in Cincinnati
We provide top quality professional plumbing services in Cincinnati for residential and commercial. When only the best will do, give Schlueter Plumbing a call, we're here to help. We cover 12 areas in the Cincinnati area and provide sewer repair, sewer lining maintenance, water heater repair/ installation, trenchless water services, sewer camera inspection, and other plumbing services.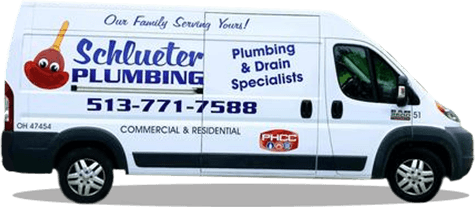 Water Heater Repair/Installation
Drain Cleaning in Cincinnati, OH
Trenchless Sewer Line Repair
Chad and Shaun did a great job completing 4 plumbing repairs needed as part of our "house sale prep process". Chad is highly skilled in the plumbing business and has excellent customer service skills. Shaun is younger and following in Chad's footsteps doing excellent work as well. I highly recommend Schlueter Plumbing.. Ashley worked hard to make us the first call on their busy schedule to repair a water leak located in our ceiling. All 10's for this company and their personnel! Thanks, Charlie and Sheila Service not listed was to replace water line pressure regulator>
Charles McManus


September 1, 2022
We've used Schlueter Plumbing a number of times now including at my mother's house. They are always punctual to the times they say they are going to be here. They get right to work and have all the right tools for the job. They show you the problem and give you the solution for that problem. The price of doing the job is always on point. They cover anything that needs to be covered and cleanup when they are finished. I've never had a problem with anything they have done.
Susan Doan


August 19, 2022
The Schlueter guys did a fantastic job with this repair! Once I realized I likely had a leak in my yard water line, Joe arrived the same day to assess and provide an estimate. The $70 service charge was also subtracted from my final bill. Joe also checked the likely leak locations and found it, saving me from more costly detection options. Turns out the line was installed poorly by the previous owner, and they recommended the most cost efficient way to give me a long term fix and get it up to code. Since this was an emergency, Joe returned the next day with a backhoe and a helper. They were finished by 5, and I only had my water shut off for about 3 hours. They were fast, friendly, and professional, and did not try to upsell me. I highly recommend their services!
Rob Buchheit


July 26, 2022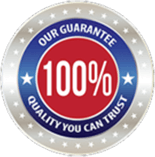 We guarantee that you will be 100% satisfied with our service. If you're not completely satisfied, we'll ensure that we will work with you to solve your plumbing problems.
SCHEDULE YOUR APPOINTMENT