Exceptional Plumbing Service.
No Exceptions.
Looking for a plumber in the tristate that you can trust? Look no further than Schlueter Plumbing for the best plumbing services in Cincinnati!
We provide top quality professional plumbing services in Cincinnati for residential and commercial. When only the best will do, give Schlueter Plumbing a call, we're here to help. We cover 12 areas in the Cincinnati area and provide sewer repair, sewer lining maintenance, water heater repair/ installation, trenchless water services, sewer camera inspection, and other plumbing services.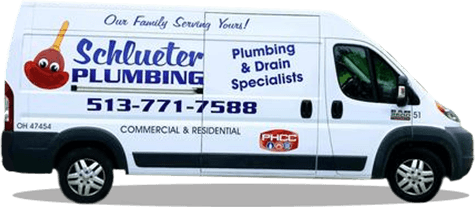 Water Heater Repair/Installation
Drain Cleaning in Cincinnati, OH
Trenchless Sewer Line Repair
Watch Our Segment on WCPO
Preventing A Holiday Plumbing Hassle with Schlueter Plumbing
We joined Pete Scalia on Cincy Lifestyle (WCPO) to share tips on preventing a holiday plumbing nightmare.
Very pleased with the service. Robert showed up right on time at 8 am. I explained the drain back up and he evaluated it and provided the complete price up front prior to starting. He did an outstanding job clearing the drain that I had attempted to do four times with a snake. He had a much larger snake with attachments that will clear out the grease. Robert was very personable and meticulous about his work. He even wore booties inside the house. Drain was cleared and price was reasonable. Schlueter even called the next day to ensure that everything was OK. I'll definitely use them again.
Keith Lange


January 6, 2023
I called Schlueter Plumbing as they opened at 8:15 AM and Nate A. arrived by about 9 AM on the same day to fix my plumbing leak. Nate A. made the repair quickly and was very kind and courteous. A friend referred Schlueter Plumbing to me and I am very happy with their fast and friendly service. I will definitely use them again when I have any plumbing needs.
Karen Hamilton (Karen H)


November 17, 2022
I have trusted the people at Schlueter Plumbing with both large and small jobs at my home. Most recently, Schlueter plumbers replaced a water line to my home. They completed this large job in.a timely manner. Their work has been superb. They are prompt, courteous and professional in their work. I highly recommend them if you have need of plumbing services.
Kurt Schibler


October 14, 2022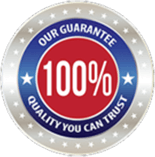 We guarantee that you will be 100% satisfied with our service. If you're not completely satisfied, we'll ensure that we will work with you to solve your plumbing problems.
SCHEDULE YOUR APPOINTMENT
Exceptional work starts with an exceptional team. If you're ready for a reliable career with a fun and friendly environment, we'd love to hear from you.